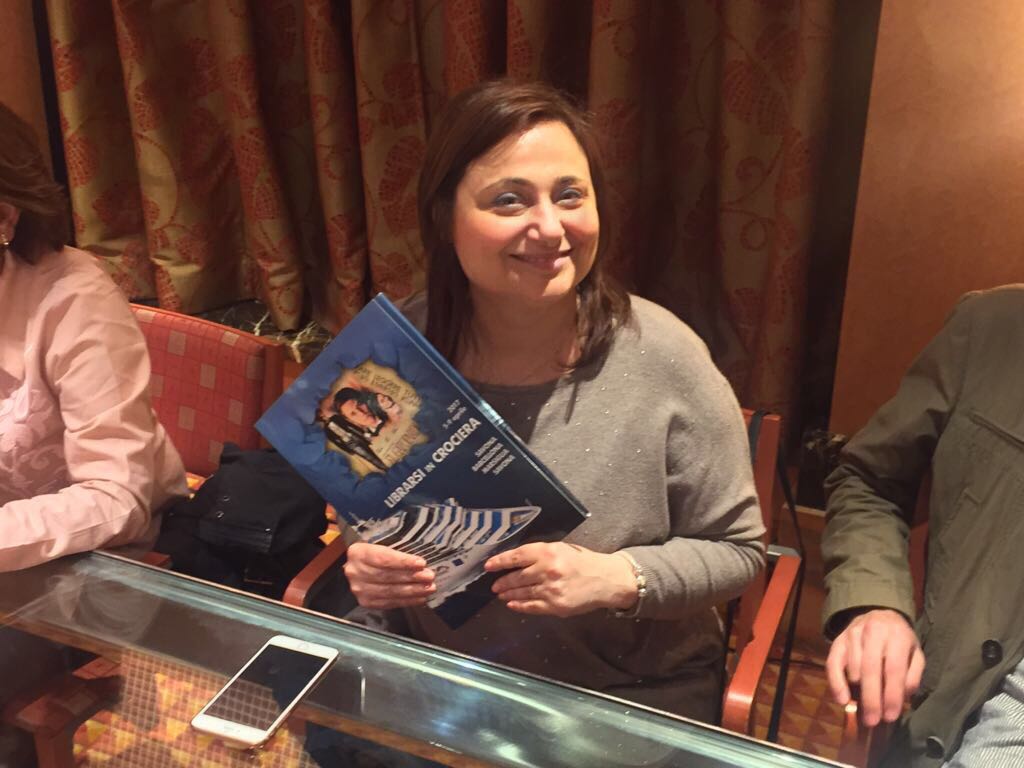 From April 5th to 9th, Librarsi in crociera (Soaring in Cruise) – the initiative of the Association FARE LEGGERE TUTTI (MAKE EVERYBODY READ) – merged the journey with learning and much more.
Young people coming from the secondary and high school of Torino and Reggio Calabria experienced two journeys: one was on the Costa Pacifica cruise boat and the other, allowed by literature, was the inner one at the discovery of all the possible languages of expression.
We decided to participate to this event because we believe literature, here represented by Il Gattopardo (The Leopard) of Giuseppe Tomasi di Lampedusa, can be fully integrated with the perspective of social sustainability.
A Matter of Identity
Society is crossed by continuous changes caused by many connected factors, from economy to technology. In this scenery, models of reference are absent and the maintenance of an orientation for our social action is strongly at risk.
Responsibility, freedom and choice are dimensions with the need of new impulse and motivation both at personal and social level. Associations and meetings on the territory can provide for inaugurating a virtuous connection among ethics, reciprocity, community for the creation of a shared value.
Associations, Territory, Community
FARE LEGGERE TUTTI (MAKE EVERYBODY READ) is and association settled and active in the territory of Ravenna from an idea of Rosanna Pasi.
It works with initiatives aimed at the awareness obtained through the reading and arts addressed at the community and, particularly, to operators, parents, children, young people and disabled persons. Teachers, parents, educators, experts of language, sociologists and professionals of editorial field are the entertainers of the association guiding people to the discovery of new ways of communication and reading.
Projects, initiatives, events represent the concrete commitment realized in synergy with local institutions to stimulate meeting and aggregation on the territory and to build civic networks and new associations in the civil society.
Projects of FARE LEGGERE TUTTI are about the contamination between reading and performative arts in the conviction a positive combination of different (but not opposite) languages can improve each other in their mutual exchange in a perspective of growth.
The Themes of the Conferences
The teachers to accompany us in our journey were: Francesco Niccolini (playwrights), Roberto Pasini (digital media languages expert), Maurizio Lozzi (journalist, sociologist, writer), Donata Rosi Pirrone (dance and show technologies expert).
Il Gattopardo was analyzed as a narration from numerous points of view: in the relationships between literary and movie language; in the double perspective of change and immobility in relation to contemporary and modern technology dynamics; as a social metaphor and narration involving many languages and symbolic representations.
Literature and Sustainability
These are two fields in mutual integration and correspondence: let's see in which way. The 2030 Agenda aims at a quality, fair, inclusive education guaranteeing learning for everybody (Goal 4): the purpose of the Association FARE LEGGERE TUTTI is to reach local people transmitting cultural values enhancing a real common perspective of growth. This one should confer a concept of identity to be protected and settled in local communities.
A further analogy with the 2030 Agenda is the fact literature means learning and awareness. This conveys a holistic, spiritual and material concept of well-being: in this view, individual health and well-being are possible at any age (Goal 3).
In conclusion, if literature provides personal awareness as it conveys expressive contents, it also supplies the community with shared meanings and positive living values: in this way, civilization (from the micro to the macro dimension) can go further in the evolution process. In fact, we know we can find the basis for the peaceful living in the community as a precondition of harmony and respect for all the living creatures.
Our participation to the event Librarsi in crociera aimed at giving a new impulse to our support to the sustainable economic model, following the way of beauty, literary metaphor and cultural sharing.