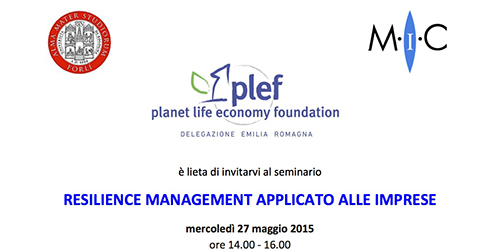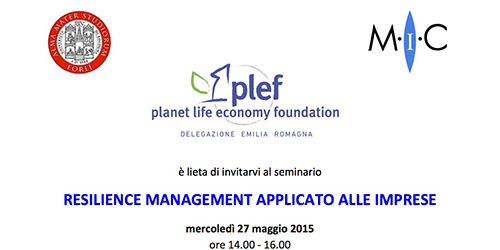 Faenza –  On next May 27th from 2 PM to 4 PM in Faenza the first scientific seminar organized by PLEF, delegation of Emilia-Romagna, will take place and deal particularly with the very actual theme "Resilience Management applied to enterprises".
The speakers will be Paolo Ricotti, PLEF Founder, previously CEO of Pergina-Nestlé, Heiniken Italia, GruppoCOIN, at present Professor at the Bicocca University of Studies of Milano, writer and essayist, and Massimo Bianchi, Ordinary Professor of Business Organization at the University of Studies of Bologna, responsible of European projects and author of several publications on the theme.
The seminar will take place at the International Museum of Ceramics of Faenza, which will courteously host us in its relevant cultural, artistic, historical context.
Due to the importance of the discussion topic and of the speakers participating, we invite you in large number confirming your presence by e-mail at the address emiliaromagna@plef.org by Friday, May 22nd.