Cases of excellence within companies and regional policies at the time of the 2030 UNO AGENDA
The "salotto" of Fondazione Aldini Valeriani in Bologna will be the venue where, on June 12th at 2.00 pm, Roberto Ricci Mingani, Gianmaurizio Cazzarolli and Sara Cirone will stage an event narrating entrepreneurial experiences and regional policies regarding an increasingly crucial subject nowadays: the practical capability to create value for all stakeholders in the short, medium and long term. The ways in which a company may live up to performance standards in line with the UNO goals, making sustainability a key-element in their strategies.
The comparison between a PMI (a small to medium-sized Company) and a multinational Corporation will showcase how innovative methods and managerial tools may facilitate business development and create well-being within the organization, allowing to communicate the company values and decisions to stakeholders in a synthetic and comprehensive way, in full compliance with the UNO 2030 Agenda of sustainable development goals.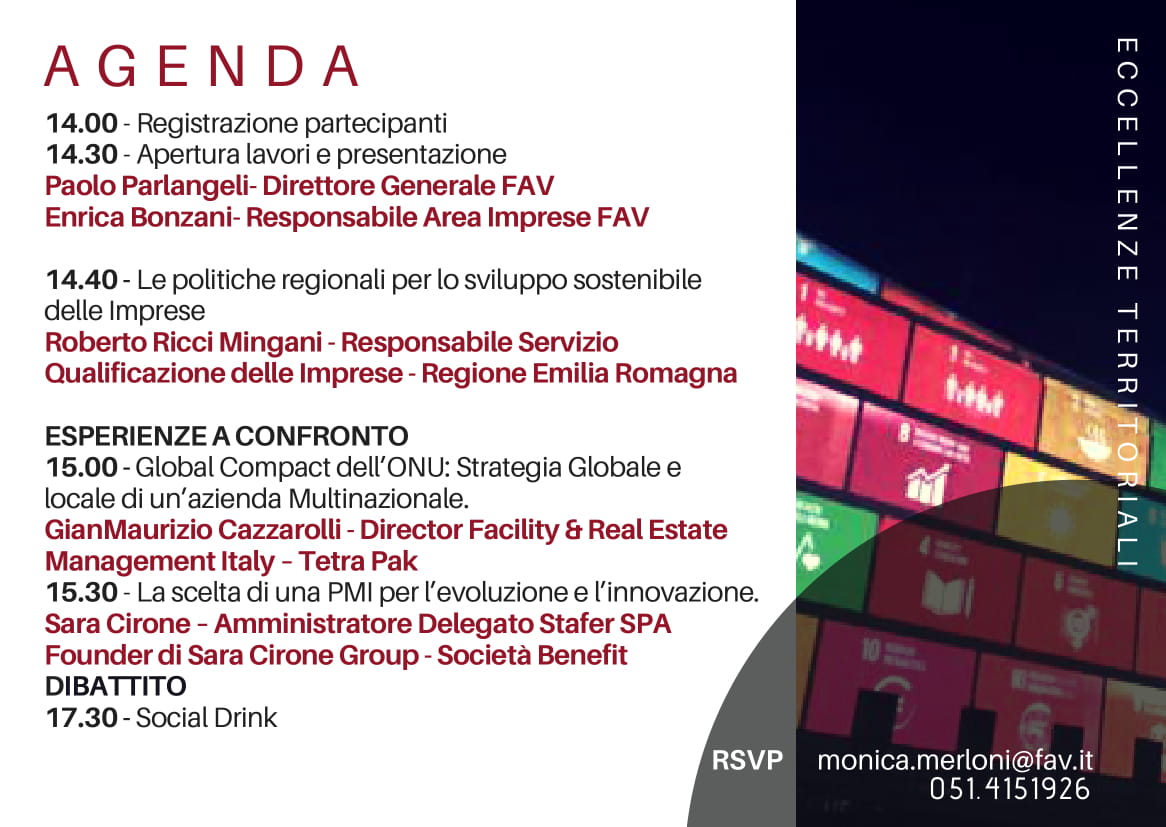 SARA CIRONE GROUP SRL SOCIETA' BENEFIT