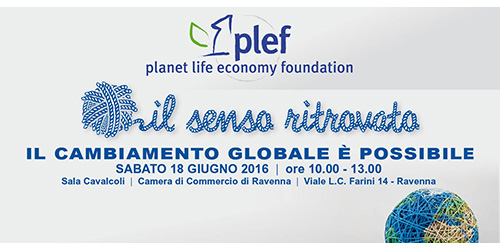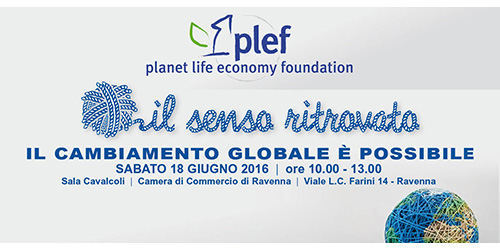 The Global Change Starts from Romagna – June 18th, 2016 in Ravenna
You are all invited to participate to the event of Saturday, June 18th, 2016, from 10.00 am to 1 pm, at the Chamber of Commerce of Ravenna. On the occasion, I will present the project "Il Senso Ritrovato" (The Restored Sense) promoted by the Emilia-Romagna PLEF Foundation delegation: a group of companies of the territory of Romagna which actively involved corporate social responsibility for a concrete "sustainable development."
We will discuss the actions to be practised to make our contribution to global change.
Enrico Giovannini will talk about National Alliance for Sustainable Development and of the possible change.
Therefore, a moment of extraordinary entertainment offered by Ivano Marescotti and Franco Costantini. A buffet with local products will be a final conclusion dedicated to Romagna.
The event is free and open to all. For details and further information, please consult Il Senso Ritrovato_18 giugno_Ravenna
To register for the event: emiliaromagna@plef.org