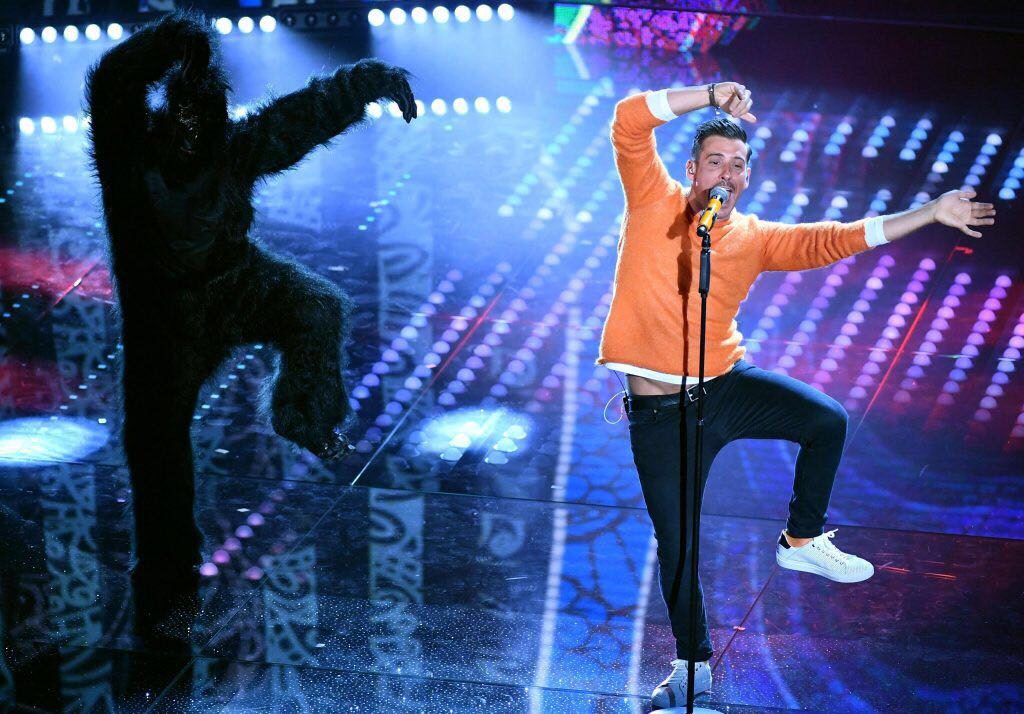 Our society is constantly involved in processes that one should mention and understand. A completely predicted phenomenon does not exist. In fact, every fact is effective and contributes to change society in its present as well as in its future. The Festival of Sanremo achieves a remarkable success with a wide tv audience and has been following the development of Italian society. The winning song of this edition is the occasion for the following reflections. What is the true meaning of its text?
Occidentali's Karma (Western Karma) is an ironic pop song containing a provocative and also intense aim. This song talks about the contemporary society: the Western Society researches a spiritual dimension (karma) in the Asian philosophies and meditations. However, the Occident appropriates itself of those Asian spiritual expressions failing to get effectively spiritualized.
In addition to this criticism (evident in the references to Nirvana, Buddha and Mantra), the web society, the maitres-à-penser of "whateverism", the selfie-people society, the "no-matter what" civilization without any culture, the excess of trivial matters are also abundantly criticized.
The show-off society (the reference is made here to perfumes, aseptic bodies, sex appeal) is the final realization of the genuine nature of human species: in fact, the song mentions the naked ape and stimulates a debate on Morris' reflections in La scimmia nuda. Studio zoologico sull'animale uomo (The Naked Ape: A Zoologist's Study of the Human Animal) (1967), which states that human behaviour is similar to the one of other primates.
The analysis of this song becomes the reason for our analysis on present society. In fact, as the model of sustainability illustrates, the cultural, aspirational, intangible and spiritual needs are the natural result of the evolution in consumer's behaviours. The added value of the product or service will be increasingly evaluated. Because the increase in GDP has not increased the people's happiness and well-being accordingly.
Intangible concepts, such as the pursuit of one's own happiness, awareness, and quality of time have become commonly shared values.
The achievement of happiness can be reached when spiritual needs are satisfied: they are expressed in the intangible and immaterial components of goods. This is the evolution of the consumer's market in the perspective of sustainability. Moreover, karma is a concept involving a strong element of action: the assessment of mankind's destiny is determined in every moment through our choices. For this reason, awareness finds here its expression: it is a fundamental component in the theory of sustainability. Behaviours illustrate what mankind has chosen to be.
This song describes a society and the society itself is its context: a perfect harmony is realized. This complete identity can be the premise for a deep awareness of mankind's need for spirituality, well-being and happiness.