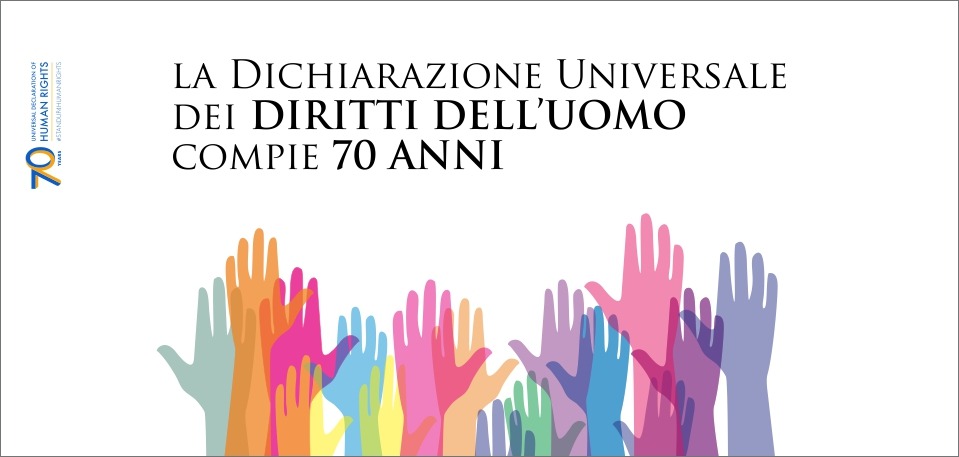 In a period like our, when violence, war and terrorism are threatening, when inequalities have globally achieved unbearable condition, when prejudices and racism rend, separate and degrade our society, the 70 anniversary of the Universal Declaration of Human Rights is an incentive to find out again all the principles of this Declaration.
10 December 1948
All men are created free and equal, everyone has freedom of thought and of speech, everyone is equal before the law and can seek asylum.
Everyone has the right to life, to education and to a dignity life. Beyond religion, race and sex and beyond the State in which he lives. Important and essential principles put down in black and white for the fist time in history the 10 December 1948 by the UN General Assembly. The international forum, meeting in Paris after the Second World War, realized that " recognition of the inherent dignity and of the equal and inalienable rights of all members of the human family is the foundation of freedom, justice and peace in the world"as written in the Preamble of the Declaration.
The most translated Document in the world
Today the Universal Declaration of Human Rights is the most translated document in the world, available in more than 500 different languages. His 70th anniversary gives the possibility to discover again his content and the importance all those rights have in every human being everyday life.
All together for the civilisation
Every day we will publish an article of the Declaration of Human Rights. Every day we will work for these principles, because we are really convinced that people, companies and territories can act together to help civilization.